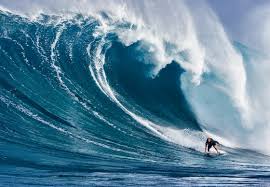 Yesterday, at 4 p.m., Step Up For Students stopped accepting tax credit scholarship applications for the 2014-15 school year. We had almost 120,000 low-income students start applications for the new school year, but we're only able to serve about 67,000 because of a state-imposed fundraising cap. Continuing to accept applications throughout the summer would have given later-applying families false hope.
During the last legislative session, we told state officials we thought there were about 120,000 low-income children statewide who would be on scholarship if there was no cap. Maybe that guess was too low. We've received 26,000 more student applications this year than last, and we'd probably have at least another 20,000 applications in the system if we stayed open all summer. To be sure, not all the students who start an applications finish the application, and not all of them who do are eligible. But when the number begins to reach 140,000, it certainly gets our attention.
Every year, we have a few thousand children return their scholarships during the school year. We started a waiting list last night and as students give back their scholarships we will give the remaining portion of their scholarships to students on this wait list. This will allow us to serve an additional three or four thousand students by the end of the 2014-15 school year. Hopefully, the Florida Legislature will eventually allow us to serve every low-income child who wants a scholarship.
Much was written last spring about the Legislature's decision to allow working-class families earning up to 260 percent of poverty to receive partial scholarships beginning with the 2016-17 school year. The Legislature did this, at least in part, because of data showing a drop of 85,000 private-paying students in K-12 private schools since 2004-05. Some private school administrators have told us and legislators that much of this drop is from working-class families who make too much to qualify for tax credit scholarships but not enough to afford private school tuition and fees. Continue Reading →