Alabama Education Association
The Institute for Justice, a national civil-libertarian oriented legal firm, stepped in last week to defend Alabama's new tax-credit school choice program, which benefits low-income children.
But the Alabama Education Association (AEA), which opposes school choice, is using this as an opportunity to toss the carpetbagger label at the Alabama school choice movement.
According to the Washington Post,
AEA spokeswoman Amy Marlowe said the intervention was not a surprise. "This is an orchestrated political maneuver that was shopped around throughout Alabama and has finally been filed by attorneys from outside the state," she said.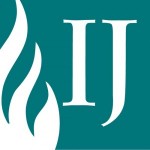 Why even bring up the "outside the state" part if not to try and persuade the public that school choice is something being imposed upon them by non-native groups. This carpetbagger argument is made in many states regarding all sorts of school reform efforts. But it is a claim the AEA should stop using because it can be fired right back at them. After all, they aren't afraid to take money, or seek help, from outside the state.
According to Mike Antonucci, who authored an Education Next report on teacher union spending, the National Education Association spends millions influencing politics in states each year, including in Alabama. According to NEA disclosures required by the U.S. Department of Labor, the NEA gave the AEA $2,518,513 in grants and contributions (p. 233), spent $314,436 on lobbying in Alabama (p. 199) and provided $1,936,229 in legal aid and for member recruitment (p. 149) – all in 2011-12 alone.
Grade: In Need of Improvement
State Impact Florida:
Sammy Mack over at NPR took a look at Florida's K-12 education employment figures and it turns out the budget cuts, while painful, didn't create the kind of catastrophe for teachers that some imagined. Instead, support staff took the big hit. Since 2007-08, the support staff in Florida public schools shrunk by 15,045 employees – a decline of 13 percent. But by comparison, the state now has 151 fewer teachers and 78 more administrators since the 2007-08 peak, a change of -0.08 percent and +0.67 percent, respectively.
To be fair, the state did hit the low point in 2009-10, losing more than 4,000 instructional staff – down 2.5 percent from peak employment. Both instructional staff and administrators saw a recovery in employment since that time, but school districts continued to cut support staff.
It is good to see media outlets putting these figures into perspective. Hopefully more reporting like this will discourage Chicken Little's of the future.
Grade: Satisfactory
New York City charter school parents
New York City charter schools tend to do fairly well (including some new evidence from the Hamilton Institute) – even with less money than traditional public schools in the city. Despite this fact, Democratic mayoral candidate Bill de Blasio has virtually declared war on charter schools. I documented his threats in my last report card.
In response 17,000 parents, students and supporters took to the streets last week, marching in support of charter schools in what may have been the largest school choice rally ever. It was a show of force that may make de Blasio pause.
Clearly, parents and students are happy with this option and they are willing to show it.
Grade: Satisfactory