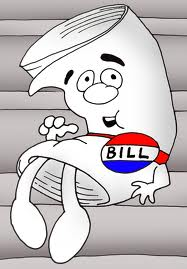 When it comes to school choice legislation, lawmakers will have some differences to resolve when they return from their week-long break for Easter and Passover.
Here's a look at where things stand on some of the issues we highlighted going into the legislative session, plus a few new ones that have emerged.
Charter schools: The House and Senate remain divided on what has become a contentious piece of legislation intended to make contract negotiations easier for charter schools. Democrats have tried, so far unsuccessfully, to add provisions restricting the growth of charter schools. The Senate has stripped the controversial provisions from its charter school bill, and its measure would simply ensure military commanders can have a role in establishing charter schools on their bases. Gov. Rick Scott has already signed separate legislation that endorses the creation of charter schools aimed at military families.
Dual enrollment:  Changes to the way the state funds dual enrollment courses created a dilemma for some private schools. They could either limit student participation or be required to reimburse colleges for their tuition. The House's education funding bill could address that issue by clarifying that private schools do not have to reimburse colleges for dual enrollment costs.
Collegiate high schools: The Senate last week approved legislation by Sen. John Legg, R-Trinity, that would require community colleges to make collegiate high schools available in every school district in the state. The House has drawn up a companion measure which has passed three committees but not yet come to the floor.
Tax credit scholarships: The House last week passed a bill allowing families whose incomes are too high to qualify for the current program to receive partial scholarships. Other provisions that could have sped up the growth of the program have been removed. Whether, when and in what form the Senate will hear the bill all remain unclear, but testing for scholarship students remains a point of contention. (The scholarship program is administered by Step Up For Students, which co-hosts this blog.)
Education savings accounts: The House and Senate have moved further apart on their plans to create personalized accounts for students with disabilities. But the bills are making progress. The House has passed a plan, combined with its tax credit scholarship legislation, that would be managed by scholarship funding organizations like Step Up for Students, while the Senate has proposed creating a program run by the Agency for Persons with Disabilities. Continue Reading →