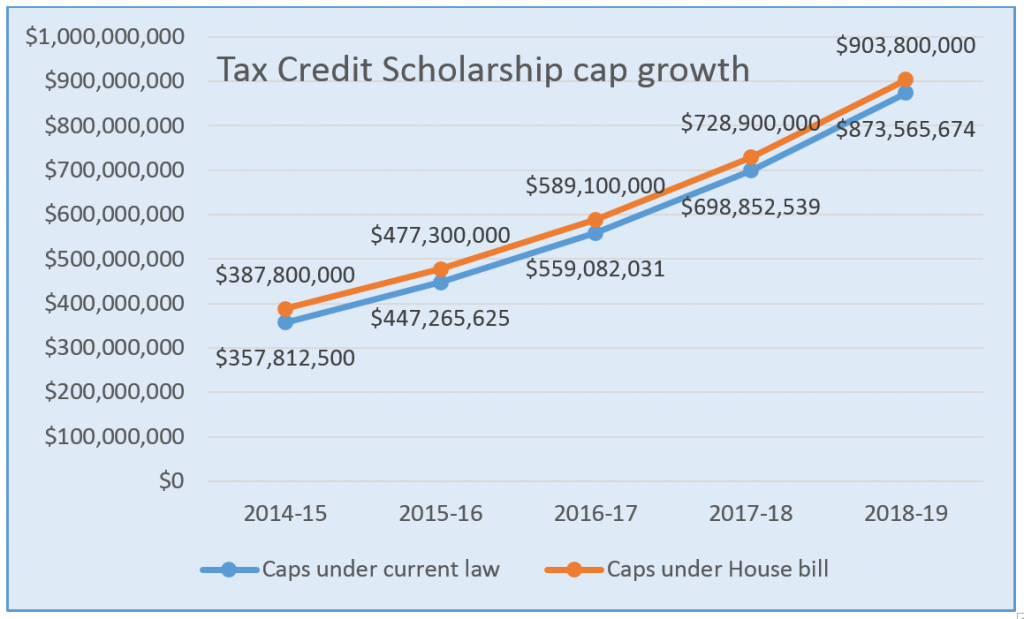 A House committee this morning released a new version of a bill that would expand Tax Credit Scholarships for low-income children in Florida and, given some of the outsized claims about its impact, it's worth reviewing the bill's actual targets for growth.
The truth is, there is less there than meets the eye.
The scholarship program has a cap that limits the tax credits and, by extension, the number of disadvantaged students who can be served. And the degree to which the bill actually increases that cap has become something of a rhetorical sport for opponents and, in some cases, even the media.
This year, 59,765 students are using the school choice scholarship in 1,425 private schools. Various accounts have described the bill as doubling that enrollment, with one today suggesting the bill would add 50,000 new students. In committee, one state representative dismissed it as "too much, too fast." A Gainesville Sun column even branded it as "the largest expansion of private religious school vouchers in state history," adding, "they're sticking taxpayers with the $2 billion dollar tab."
Not even close.
Given that I am the policy director of the nonprofit, Step Up For Students, that supports this expansion (and co-hosts this blog), readers are entitled to take anything I say with some measure of skepticism. But here is the simple truth: The bill increases the current cap by $30 million, which represents a growth of 8.3 percent in the first year and 3.5 percent in the fifth year. It would allow for an additional 5,745 students in the fall, a number that would actually shrink over the five years because the $30 million is constant. Continue Reading →