While getting a history degree at a small Catholic college in New Hampshire, Ben Horton figured he had two options after graduation: law school or teaching. Then, a scholarship his junior year sent him to Belfast, Ireland, where he taught at a Catholic school near the Peace Walls dividing Catholic and Protestant neighborhoods. There, among the children of working-class families struggling with violence, drugs and teen pregnancy, he discovered a passion for teaching – and his faith.
"I like trying to give kids some hope, some opportunity, some guidance,'' Horton said.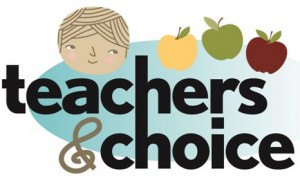 Now the 24-year-old University of Notre Dame graduate student teaches middle-schoolers at the Holy Family Catholic School in St. Petersburg, Fla. It's part of a two-year service program developed by the Indiana university's Alliance for Catholic Education, or ACE.
With 180 teachers nationwide, the program is similar to the bigger and better-known Teach for America, but with a faith-based twist. The goal: to train future educators specifically for Catholic schools, which are dealing with declines in enrollment and aging staff. The hope is to help revitalize those schools, so long and so proudly the cornerstone of urban education, and maybe even boost the faith itself.
"Catholic schools in a sense are the future of the church,'' said Horton, who will finish the program in June with a master's in education, teaching credentials and a plan to work in Catholic schools. "What ACE is doing, it's really a noble mission because these schools serve such an important role.''
It's a task that comes as the country struggles to answer big questions about education, said Amy Wyskochil, director of operations for the service program and a former ACE teacher. The alliance also trains future Catholic school principals, and it partners with local dioceses to strengthen their schools' academics, enrollment and leadership.
"Education is the most important challenge facing our country," Wyskochil said. "Each year, millions of students fail to reach their potential because they lack access to a quality education. Catholic schools are a critical part of how we will solve our country's educational crisis. We need talented, committed new teachers to meet that challenge by becoming Catholic school teachers."
Horton, a lifelong Catholic school student, started teaching at Holy Family last year. The school, with 204 students in K-8, has maintained a steady enrollment thanks to a healthy parish, said Sister Flo Marino. But when veteran teachers started to retire four years ago, the superintendent signed on with ACE.
"We just felt that it was a great opportunity to have young, vibrant, interesting people taking on the job of education,'' said Marino, the only remaining religious sister at her school. "It gives schools that opportunity to revive their programs.'' Continue Reading →