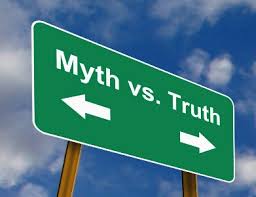 We've heard the myths before. Parents can't receive public support for their children to attend a faith-based school because that would violate constitutional restrictions. Faith-based schools are selective and homogenous. Faith-based schools shred the social fabric and civic unity. Despite overwhelming evidence to the contrary, the myths persist. And, in doing so, they continue to hamper efforts to bring faith-based schools fully into the panoply of choices from which all parent should be able to choose – and which compose public education in the 21st Century.
In its first report to the nation, "Religious Schools in America: A Proud History and Perilous Future," the Commission on Faith-based Schools lists 10 of these myths – along with the facts that dispel them. The commission is a product of the American Center for School Choice, which co-hosts this blog. Its aim: To cast a brighter spotlight on the value and plight of faith-based schools, which are declining in urban areas where they have long been part of the solution in educating low-income children. The commission is holding a leadership summit in New York City on Nov. 19, where the report will be released. We'll bring you more information in future posts. In the meantime, we thought the 10 myths worth sharing on their own.
Myth: Providing public support to families to choose a faith-based school violates the Establishment Clause of the U.S. Constitution.
Fact: The U.S. Supreme Court has ruled that providing publicly supported scholarships directly to parents, either through tax credit scholarships or vouchers, is constitutional and 17 states now have such programs in operation.
Myth: Religion has never been a significant part of American education.
Fact: Religion was the foundation of education in America from Colonial days into the early 20th century, with states passing laws requiring Bible reading in public schools as late as 1930. Public schools based on religion are not constitutional, but many American families still want to access a faith-based school for their children's education.
Myth: Few countries provide support for parents to choose a faith-based school as part of their public education systems.
Fact: Actually, in the Western Hemisphere, only Cuba and the United States do not routinely provide public support for parents to make that choice. Most democracies have incorporated faith-based schools among the choices that are open to parents when selecting a school for their children. Continue Reading →