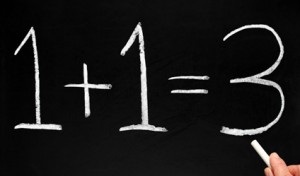 As a stalwart defender of funding for public schools, the Florida Education Association (FEA) brings special expertise to the complex, sometimes arcane ways the state produces its education budget. So its oft-repeated claim this year that scholarships for low-income students increase the total cost of education is presumably a political, not fiscal, calculation.
Joanne McCall, the vice president for FEA, used a recent op-ed to press the case. "Vouchers," she wrote, "do not reduce public education costs. Actually, they increase costs, by requiring taxpayers to fund two school systems: one public and one private."
Two school systems? That description conveniently tracks the union's combative narrative of public vs. private. But in a state that pays for 1.5 million preK-12 students to attend schools outside their neighborhood public schools, treating all these students as though divide neatly into two separately funded school systems is form of educational sophistry.
First, a little financial history is in order. In 1973, the Legislature created the Florida Education Finance Program (FEFP) in an attempt to remove disparities in funding from one county to another. As the Department of Education describes it, "A key feature of the FEFP is that it bases financial support for education upon the individual student participating in a particular educational program rather than upon the number of teachers or classrooms."
In other words, the state funds students, not systems. More to the current point, it funds the education option the student chooses even if that conflicts with the district school to which the student is assigned. Continue Reading →