When Naman Thackar tried to sign up recently for an Advanced Placement science class through Florida Virtual School, he said his guidance counselor told him he couldn't.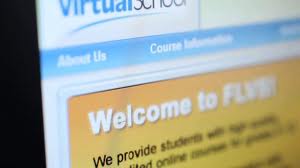 Instead, the Broward County ninth-grader was instructed to take the class through the school district's virtual program. But when he tried to sign up, the course was full.
And when he contacted his guidance counselor, she said there was nothing she could do about it, said Naman's father, Bharat Thackar. "Apparently, there were some budget cuts and she was told not to sign up kids to Florida Virtual.''
Naman eventually got the class he wanted, but only after his father contacted Florida Virtual School and wrangled with district leaders.
More students may encounter the same battle this summer.
Lawmakers likely will approve a new funding formula this week that will leave districts with fewer state dollars when their students take courses through Florida Virtual School, the nation's largest provider of online classes. The result, say FLVS officials, is some students are being told they can't sign up for the program.
FLVS officials said they have heard it's happening from students, parents and even guidance counselors from across the state. So has the Florida Department of Education.
"We did hear districts were telling students they could not sign up for the FLVS summer courses,'' department spokeswoman Cheryl Etters confirmed. "We don't know how many districts, but believe it is fairly widespread.''
The trend is the result of a proposed funding shift that could pit districts against FLVS. Continue Reading →