When Carlene Meloy answers her front door on a recent weekday afternoon, she looks like any other stay-at-home mom in blue jeans and a T-shirt.
Husband Chris is away at work. In a few hours, their two kids will be home from school. Until then, a barefoot Meloy juggles laundry and dinner with her other job as a teacher at Florida Virtual School.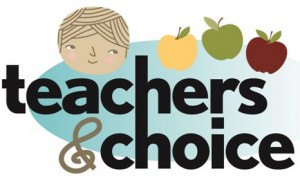 "I can grocery shop in the morning,'' she said, and be back in front of her computer in time for a 1 p.m. high school leadership class. If her daughter, Camryn, needs to go to the community center for a theater class, "I can use the Wi-Fi'' to stay connected to students.
It's that flexibility that convinced Meloy, 38, to leave the local school district four years ago and work for the nation's largest online education program.
Meloy is among a growing number of educators across the country that has discovered school choice is an opportunity not only for parents and students, but for teachers, too. No longer are their options defined by school boards or unions – or traditional school calendars.
Today, teachers willing to embrace choice and, maybe, take a bit of a risk, can find satisfying careers in charter schools, private schools and online education. The bonus: a job that gives them more of a say in customizing lesson plans, including ones that adhere to personal religious beliefs; and access to cutting-edge technology that, to some extent, allows them to set their own schedules.
"Now that I look back, I realize I felt stuck,'' Meloy said of her old job, where she often had to rush from her fourth-grade classroom to take her son, Cole, to baseball practice. "I really do not have the stress that I did in a brick-and-mortar school.'' Continue Reading →