Editor's note: Peter Hanley is executive director of the American Center for School Choice.

I wish we could have a more sophisticated, more realistic discussion of testing in our education reform debate. We do not yet have testing right, but the noise, much of it irrelevant to constructive dialogue, is making it difficult to determine if we are making much progress.
For all the imperfections of No Child Left Behind, the evidence seems clear that focusing even imperfectly on achievement and academic outcomes, as well as highlighting key subgroup performance, made a difference. Testing was clearly a key part of NCLB and plenty of room for legitimate debate exists about the amount and use of those tests. But the ongoing campaigns to nearly abandon testing, especially standardized testing, seem an overreaction and ill-advised.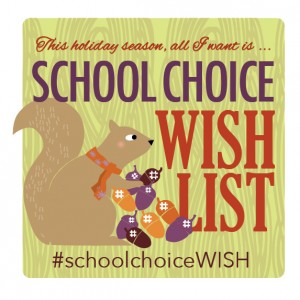 The progress could have been greater. We could have been smarter and not allowed politics to put so many states in a race to dumb down the definition of "proficiency" so they could appear academically stronger than they were. The Fordham Foundation still rates only 10 states with history standards at an "A" or "B" level. Most of the science standards are mediocre to poor. The English/language arts standards improved little between 2005 and 2010. So in much of the country, even assuming the tests were aligned to the standards, we were starting with many defects built into the assessment system. If the standards did not ask for much critical thinking, problem solving, or teamwork skills, testing for them was highly problematic from the start. Yet this fundamental flaw is seldom a factor in any conversation about testing.
Nevertheless, the system broke through some stagnation despite NCLB's shortcomings. Installing a testing and accountability system, however flawed, played a significant part. After treading water or deteriorating for 30 years, the high school graduation rate improved between 2000-10, even for African-Americans and Hispanics. To be sure, we are not anywhere close to where we need to be, but we got better. The focus on reading and math, on testing and then publishing the results, seems likely to have contributed to materially higher NAEP scores in the 2000 decade than over the previous period of the late 1980's and 90's. The result: greater numbers of better prepared freshmen entering high school, in turn leading to higher percentages of them graduating. This increase occurred even though 70 percent of high school students by 2010-11 had to pass some sort of exit exam to receive a diploma.
For all the continuous complaining about "teaching to the test," where the standards were high and the tests were aligned, that did not seem to be a bad thing. In California, with which I am most familiar and whose standards are Fordham-rated at mostly the "A" level, academic progress has been steady. In 2013, the majority of students were "proficient" in math, English and science compared with one-third 10 years earlier. Unquestionably, many issues still remain in California – performance of subgroups, especially Latino students, and performance at the high school level, which is much lower than at the elementary level, to name just two of the most worrisome. But until California put in place its own stricter accountability system in 1999, tied heavily to testing and then coupled with NCLB, education outcomes had deteriorated markedly. Continue Reading →